When putting together an outfit/look from head to toe, most people think about clothing, hair, makeup and jewelry. Do you consider the watch you wear as part of your jewelry and therefore an integral part of your look, or is it just something you don't really think about?
It is a simple fact of fashion that the watch you wear can have an impact on your overall aesthetic. Annoyingly for all super fans out there, a wristwatch is seen by too many people as just a functional accessory rather than something that can also make a fashion statement.
Whether the look you're putting together is casual dress, business dress, black tie formal or something in-between, we can guarantee that your watch can be the finishing touch. There are different types of watches for every occasion to make you look even better than you would have without them.
A watch isn't just a watch. There are dress watches, dive watches and sports watches made in all sorts of materials including stainless steel and leather as well as gold and silver watches. With such a range of casual and luxury watches, we're sure you can use some pointers on how to match your wardrobe or a dress code with the watch styles that you like the best.
Types Of Watches
Before we dive into the style tips, let's go through a brief refresher of some of the most common types of watches that are paired with both casual outfits and formal attire.
There are types of watches that generally describe their movement or style and these include analog, digital, quartz, Swiss and a fairly new innovation, tactile. Then there are those that are simply described as casual, fashion or luxury. There are also types of watches that meet specific criteria to be described as a certain type. These are:
Dress Watch
A dress watch is a watch that is simple and plain, but still elegant. It is described as a dress watch because it is designed to be worn for formal events. It will generally have a plain white face, no embellishments except maybe tiny diamonds for numeral markers and will usually have a black leather strap. The most formal kinds of dress watches are ones that only show the hours, minutes, seconds and perhaps the date on the face too.
Diver's Watch
Made famous by being chosen as the timepiece sported by Sean Connery as James Bond, it is also known as a diving watch. To be classed as a dive watch it must be water resistant for up to 100m. As a functional watch, it includes a rotating bezel which enables the diver to see how long they have spent underwater but modern technology has enabled all sorts of functions to be added. Non-divers love this type of watch for its iconic sporty look. Though not designed for formal wear no one has ever said it didn't look good when James Bond wore it with a tuxedo.
Chronograph/Sports Watch
These too are not classed as dress watches, but they can be very dressy when you have a luxury brand like Rolex, Omega, Breitling or Patek Phillipe. Sports watches are very sleek and very durable with its main characteristics being easily legible, shockproof and scratch-resistant. You can expect extra features like compasses, altimeters, odometers, stopwatch function and maybe GPS tech if your watch is a smartwatch too. Sports watches can also be water-resistant.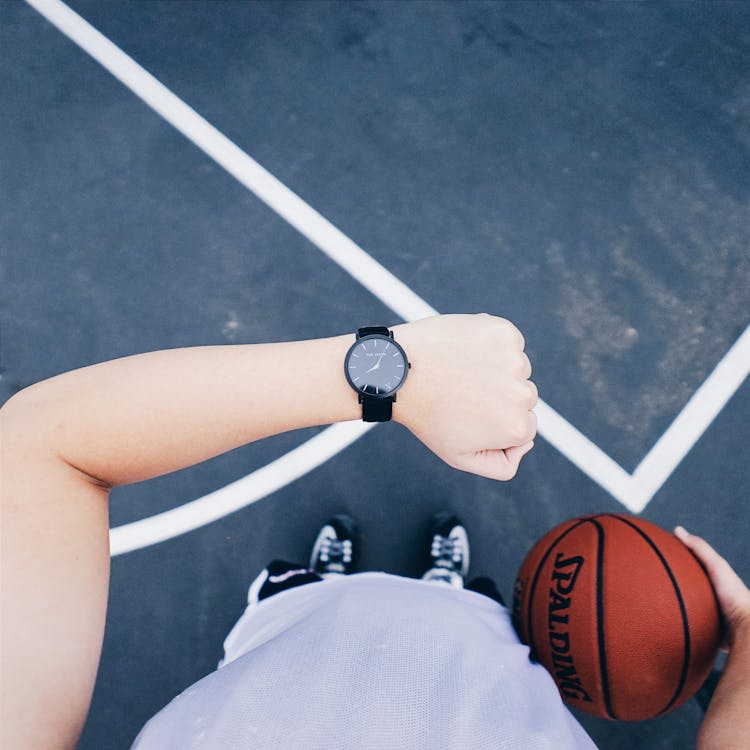 Pilot Watch
A pilot watch features a simple design with a large face diameter, usually larger than 50mm (men's watches usually measure between 38 and 46 mm). Also known as an aviator watch, they get their name originally from pilots who used to wear them over flying jackets and gloves. The main characteristics of a pilot watch are easy legibility, high contrast hands and always Arabic numerals. They may have functions such as flight computer bezel markings, wind correction angle and dual time zone markings.
Field Watch
Field watches date back to the First World War. They are very versatile timepieces that are super durable and are designed to be worn on active duty. Their original design aesthetic was to enable synchronicity between soldiers' movements so accuracy was paramount. The designs are usually simple and have a stainless steel watch case and glare-proof crystal with easy-to-read numerals.
Styling Tips
Men might conceivably own a collection that contains some or all of the types of watch listed above so here are the promised styling tips to ensure that you know exactly which kind of watch to wear and how to match them to an outfit.
How Formal Is The Occasion?
The number one factor that you need to consider is how formal the event that you are attending is going to be. You want to make sure that your watch and your outfit are fitting for the occasion. Follow these guidelines:
For something super formal and celebratory, a classic dress watch is always going to be the number one choice. Something with a simple style and black leather band is going to work with pretty much every kind of formal outfit.
For formal business style, both gold and silver can emphasize an air of luxury and professionalism. Something with a thin dial and fuss-free will accent a business suit without coming across as too pompous.
If you have a little more freedom with your business style, then why not complement a more fun work look with a high-end pilot watch or field watch? There is some room to add more personality.
Any watch that has a metal band is generally considered to be less formal than a leather strap, which makes it a good choice for any casual occasion. Metal band watches can be effortlessly paired with all the classic casual garments from T-shirts to jeans, even to workout clothes!
If you want to wear a watch when playing (or even attending) a sports event, then we recommend leaving the expensive dress watches at home! Pick something that has a protected watch dial and that is made from a material that you don't need to worry about damaging or shattering.
What Is The Color Of Your Belt And/Or Shoes?
If your outfit is a bit all over the place and you aren't sure where to focus to match your watch, then a simple trick is to be guided by the color of your leather belt and/or leather shoes.
For the sake of simple style and elegance, you should follow the rule of matching these colors to your watch strap and vice versa.
For example, if you are wearing black shoes, then a black watch strap is ideal. The same can be said for brown shoes made in brown leather; they would suggest a brown strap.
To help the two elements meet in the middle, you should also try to connect the colors with your belt and belt buckle too. Brown belt should equal brown strap, you get the gist!
If you don't have a leather strap to match, then it is a good thing to remember that silver (including stainless steel) and gold can match with either brown or black fashion accessories.
Rules For Metal Watch Bands
If you prefer a metal watch band, the best thing to do in terms of matching it to your outfit is to try to complement the metal accents of your other body accessories to bring the look together.
Pay attention to the case: is it square, rectangular, polygonal, or round? Whatever shape you are wearing, see if you can find something like cufflinks that match that shape, or maybe a tie pin.
Some of the best metals for fashionable watches include steel, gold, silver, titanium and platinum, but don't underestimate the style that something like a rose gold watch paired with a gold belt buckle can have!
The one that we do suggest is to stick to one color of metal across your look. It isn't the best idea to mix and match with gold and silver, even if you have a two-tone watch.
Where Does An Heirloom Watch Fit In?
Heirloom watches tend to transcend simple fashion trends and are much more about their history and legacy of luxury.
Depending on how quirky or eccentric your style is, you are pretty much free to wear an heirloom watch wherever and whenever you want to, especially if you have a personal connection and family history with the timepiece.
If there is one type of watch that doesn't follow any of the rules, it is definitely an heirloom watch! More than anything, it is a great conversation piece, and good conversation is needed in any kind of situation.
When You Are Still Not Sure – Look At Your Shoes!
If you are still not sure about which of those rules above to follow, then we think that the last resort tip for matching men's watches to outfits is always to look down at your shoes. You can't go wrong if you can connect your watch strap/watch face to the predominant color of your footwear. It is a tried and tested fashion tip that men and women alike have executed for decades.
At the end of the day, any quality watch is going to look great on your wrist no matter what you are wearing, but if you can identify some of the elements we have mentioned above and find garments that complement your timepiece, we can promise that your overall look will be boosted by a significant amount!
Remember too, a watch is an item of jewelry and the rule for any piece of jewelry is that you must love it.
Turn Your Precious Watch or Jewelry into CASH!
SellMeWatch.com will turn your precious Rolex, Cartier, Patek Philippe, jewelry or loose diamonds into cash you can use right away!  With over 20 years in the jewelry business, we will entertain your selling inquiry in the most fair, most friendly, and most professional manner.