Maybe you haven't given much thought to your watch strap. But the truth is that the right collection of straps can be both functional and stylish. Some watch enthusiasts liken changing your watch strap with changing your personality, which means you can really make a statement with the one you choose.
Having a collection of different watch straps also enhances your ability to perfectly accessorize your wardrobe for any occasion. When you build your strap collection, you should know the types of watch straps you can choose from, as well as how to make the right selection. Use this guide to help you learn everything you need to know.
Popular Watch Strap Types
Before you can create your ideal strap set, it's a good idea to get familiar with some of the most common types of straps. With that knowledge, you can put together a collection that features a variety of colors, as well as satisfying your personal style. Let's get to it.
NATO Strap
A common choice when building a watch strap collection is a NATO strap. This style was created by the British Ministry of Defense and dates back to the 1970s. Because it's ideal for an active lifestyle and typically comes with an affordable price, its popularity extends beyond its intended military purposes and is a fantastic addition to any collection.
Made from nylon materials, a NATO watch strap makes a great seasonal choice, from May through October, as it's comfortable and is perfect for warm weather pursuits, such as swimming, camping and hiking. This nylon watch strap is also durable and the material dries quickly, another great reason to add it to your summer wardrobe.
Rubber/Silicone Strap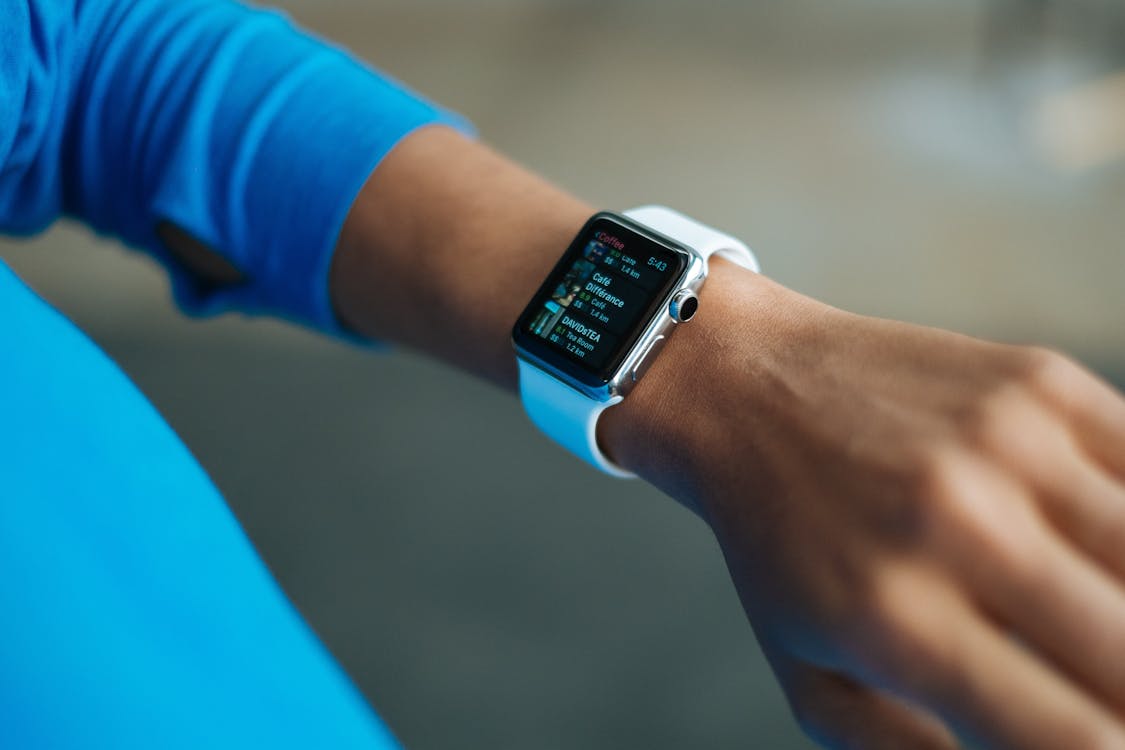 Any avid watch strap collector should have a rubber or silicone strap in their rotation. Not only are rubber watch straps a comfortable option, but the material is also reliable and offers plenty of longevity.
Despite that, rubber is a material that isn't designed for all purposes. For example, it's not considered formal wear and won't be a good choice for a business dinner or wedding. It's also going to result in sweat when it's hot outside, so a rubber strap probably isn't the best choice for a game of pickup basketball. However, it's the perfect choice for swimming or spending a day at the beach because it's water-resistant.
Perlon Strap
Perlon is a material that you may not have considered for your strap collection or even heard of before. Dating back to the 1950s, Perlon features a distinctive woven pattern that is breathable and lightweight. It's a marvelous choice for hot temperatures and is versatile enough to be paired with a variety of casual outfits.
Perlon is one of the few band materials that is highly wearable and that also comes in a full spectrum of colors so you have loads of choices. If you're looking for the best fit, even for larger wrists, Perlon is the way to go, as it's easy to adjust and is great for everyday wear.
Metal Bracelet Strap
If you're looking for something truly versatile, a metal bracelet is an excellent choice. Often made from gold or stainless steel, the strap contains individual links that can be added or removed to fit your wrist circumference perfectly. While it might not be a snug fit for everyone, this does allow for altering the strap to your specifications.
One of the best things about metal watch bands is that they are easy to pair with both formal and casual attire. Metal bands look just as good with a suit and tie at an important business meeting as they do with a t-shirt and shorts on the beach.
Keep in mind that this type of watch band is often higher in price than others, especially if you opt for higher-quality metals, such as titanium or platinum. With some watches, you can swap out the metal strap for a leather band or other alternative choice, making it even more versatile.
Bund Strap
If you love the 70s style, a bund strap is a no-brainer when you build your watch strap collection. Steve McQueen and Robert Redford are influential when it comes to popularizing the bund strap, which is a leather cuff with the watch face located in the middle. That means that the leather creates a barrier between the skin and the face of the watch, something you don't see too often.
This is considered one of several aviator bands because pilots enjoy the safety the leather pads offer the skin in extreme flying temperatures. You don't have to be a pilot to try a bund strap. Perhaps you'll set a new trend.
Leather Watch Strap
A leather strap is one of the most popular choices and there is a wide range to choose from. For example, maybe you wear a black calf leather strap to the office, then swap it out for a blue shark skin strap for a night out on the town. Maybe you choose a black alligator strap for a wedding but opt for a brown leather strap for a first date.
As you probably know, leather is great for keeping the wrist comfortable and is a viable option for virtually any event or occasion. Simply switching out your leather straps creates an entirely new watch that can take you from day to night with ease.
An alternative leather strap is a new and trendy option that appears to have some staying power. Many watch collectors are conscious of animal rights and want to choose an attractive leather strap while also staying true to their personal values. In fact, many high-end watch designers are making the switch to plant-based leather-style materials that offer comfort and value. This type of watch strap is ideal for just about anything you'd wear a traditional leather watch strap for.
There you have it. Some of the best strap choices out there. When you work on building your collection, these are some great basics to get started with. But, if you aren't able to choose all of them, how do you make the right choice? Keep reading to find out.
Choosing a Watch Strap
One of the most important things to consider when buying a watch strap is your individual style. You know what you like, so start there. This will narrow down the options dramatically and help you find your perfect match. Beyond the look of the strap, there are some other factors to keep in mind as you make your choice.
Budget
Clearly, budget is going to play a role in your purchase. Decide how much you want to spend ahead of time so you can look at straps that fit your budget and skip the ones that are out of your price range. A budget can help you determine which materials to look at and which brands fit your finances. Don't be afraid to let a store associate know how much you're looking to spend. He or she can help you find the right option within that range with ease, even if luxury watches aren't in your budget at the moment.
Style
As mentioned above, style is a vital consideration when choosing a watch band. It's also a great way to showcase your personality and blend your accessories with your clothing choices. With such a huge range of straps to choose from, there really is something for everyone.
A patterned watch strap is a great choice if you love a dramatic look. A slim strap is great if you want something a bit more understated. Finding the perfect strap is heavily influenced by what you like and what you don't like, so be sure you stay true to yourself as you shop.
Your existing wardrobe is something to keep in mind when you shop for a watch strap. While you certainly want to keep your personal style in mind, you should also make sure your choice pairs with a good amount of your wardrobe so that you get the value for the cost, and get the opportunity to wear the watch strap often. Your watch strap can elevate your style or take away from it, so keeping in mind what you already have in your closet is an important part of making the right choice.
Material
Material is another thing to keep in mind. Refer to the above options as you determine which is best for you. Your activity and clothing choices should play a role in the material you choose whether you need something casual or formal.
Your lifestyle should also take center stage when you shop for a watch strap. For example, if you work outdoors or go to the gym every day, you want a strap that supports that, which is likely to be rubber or silicone. On the other hand, if you are an executive and must attend many formal events, you will likely be better off with a leather strap or a metal bracelet, which enhances the look of a suit and tie.
The Buckle
We've talked a lot about the watch strap, but the buckle isn't something to overlook. The type of strap often dictates the type of buckle, but the goal is to find something durable and comfortable that can withstand regular wear. In some cases, a strap is sold without the buckle and you will need to purchase it separately. Make sure you understand what you're getting when you make a purchase, especially if you plan to buy a watch strap online.
Size
Everyone's wrist is a different size and knowing yours is vital. You want a strap that complements your wrist size, but that also provides a comfortable and visually appealing fit. A watch that looks too large or too small is going to detract from your look in a negative way. Get an accurate measurement of your wrist before you start shopping so you don't waste time looking at straps that won't fit you.
Keep length in mind too. A strap that is too long or too short won't fit you. If you have a large wrist, you're going to need to choose a longer strap. On the other hand, if your wrist is smaller than average, a shorter strap is going to look much better when you wear it. Again, have an accurate wrist measurement with you when you shop for watch straps.
Familial Input
Finally, you might think about asking friends and family members for ideas. They will have a sense of what you like and what you tend to gravitate toward and may be able to offer some original straps that you may not have previously considered. Bonus if you have a friend or family member that is also a watch collector. He or she will likely have some outstanding advice about adding an additional strap to your collection.
Whether you're shopping for rubber watch straps, metal watch straps or luxury watch straps, understanding your options and blending them with your personal preference is a great way to find exactly what you're looking for. Take your time and do your research so that you end up with precisely the watch strap you've been dreaming about. Then, wear it with pride and style as one of your most beautiful accessories.
For watches with straps of all sorts, we invite you to browse the collection at Sell Me Watch.