If you own a vintage watch, it's perfectly natural to be curious about its value. Whether you're looking to make some cash or are merely interested in its value as an heirloom or for insurance purposes, the vintage watch market, which is effectively the preowned watch market, is extremely buoyant and has been for some years.
There are serious vintage watch collectors and enthusiasts as well as dealers who keep auction houses, online marketplaces, online stores, and brick-and-mortar stores busy trading in vintage timepieces. Modern watches – especially smartwatches – just do not have the cachet of vintage and antique watches.
The terms vintage watch and antique watch are umbrella terms that cover a huge range of watches, chronometers, timepieces, and pocket watches. It includes anything from watches classed officially as antique (more than 100 years old) to any watch of an age that has been preowned.
The current market value of your watch is going to depend on many factors. Renowned luxury brands like Patek Philippe and Breitling and specific models such as Rolex Submariner and Omega Seamaster have all found their level in the vintage watch market. The value is not only going to depend on make and model but also on specific features such as black dials, perpetual calendars, minute repeaters, and valuable metals. Even original packaging can make a difference. Vintage watch collecting is undertaken by seriously enthusiastic but very knowledgeable people! 
No matter which buy/sell platform you explore, the process is always going to be the same. The valuation you receive will be based on things like current market status, pristine condition or poor condition, types of precious metals used, average price, service history and so much more.
Some vintage pieces and antique watches have achieved jaw-dropping sums in the past, with sale prices way beyond usual market standards but the second-hand value of one watch brand might be completely different from something else on the vintage watch market, To get the best idea of what you might be able to expect from your beautiful watch, we have put together some helpful pointers on expensive watches and their values.
Here is a guide on how to tell just how much your timepiece might be worth on the vintage market.
What Is The Demand For Your Watch?
To sell a preowned watch you need to know the watch's age, brand, and model. If you do not have the original sale paperwork, you may need to contact the manufacturer to obtain what is known as an archive extract. this will provide the model, production date, and reference number.
Once this vital information has been obtained, you'll be able to better understand how to value your watch.
There are certain brands of names like Rolex, Cartier, Patek Philippe, Audemars Piguet, Tag Heuer, and Breitling are always going to retain their value.
Value is dictated by the current market demand and factors such as, for example, how rare is the model in question. Is your particular watch in high demand at the moment?
There are particular models of vintage watches that can command high resale prices due to their scarcity. Vintage prices can vary greatly depending on the watch market conditions at the particular time of sale, so it is always worth keeping an eye on the marker and tracking how up and down your model is before choosing a time to put it on sale.
As has been mentioned, there is a huge resale market so there are many resources where you can look up the average sales price for your watch. These databases can provide great clues as to when might be a good time to sell your particular watch.
What Condition Is Your Watch In?
Condition is massively important in the resale valuation of a vintage watch. Potential buyers of vintage and antique watches will scrutinize descriptions and photographs to examine every detail. It is important that if you list a watch for sale, you are completely accurate in your description. You'll need to point out every little scratch, scuff, or nick, You'll also be expected to provide details of any issues with the working parts. 
Although there are some expert vintage watch hobbyists, it is worth using an appraisal service that will be able to accurately assess the condition of your watch, whether to not it needs to be repaired (not all problems are visible to the naked eye), how much these repairs might cost you or the person who buys it, and the effect that repairs might have on the second-hand value of your watch.
Replacement parts for vintage timepieces can sometimes be hard. Items like stems, crowns, hairsprings, and reverse wheels can be particularly difficult to get hold of. The total cost of refurbishing a watch that needs lots of fixes can be very high due to the lack of availability of these specific parts.
A 'top to tip' full overhaul of a vintage watch can rack up hundreds or even thousands of dollars worth of renovation costs. The high cost of sourcing parts and the high level of expertise that is needed to finish items will also lower the second-hand value of the watch.
Original packaging is also important. Having the original box in its original condition along with the sales receipt and original warranty is appealing to vintage watch collectors, so much so that it can add up to 30% extra value to the resale value.
Have Any Alterations Been Made?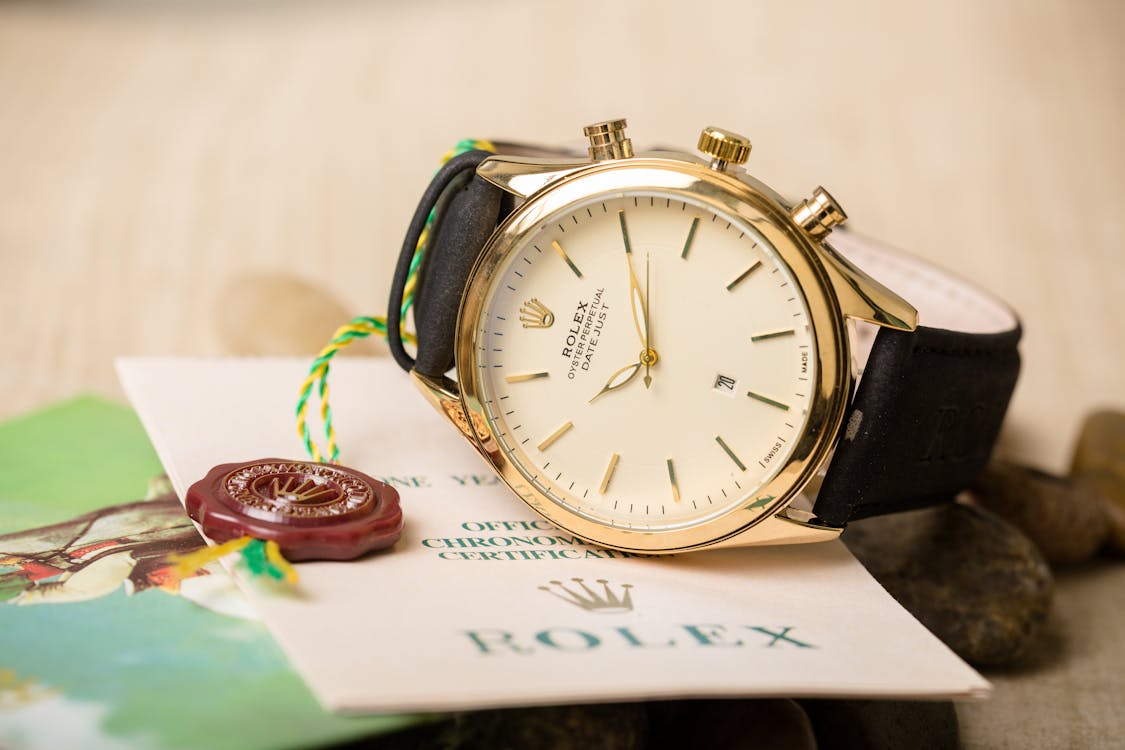 If your watch has undergone several different alterations or repairs over the years, this will have an impact on the resale value. The most common kind of watch alteration involves enhancing the timepiece with aftermarket parts (otherwise known as counterfeiting) or using parts from other watches to create something of a Frankenstein piece.
These types of alterations are going to lower the value of the watch because it is no longer completely authentic and original.
Another of the most common 'Frankenstein' changes are done to the stem and crown of the timepiece, as they are the parts that are exposed to the most wear and tear of daily use. The difference an alteration can make illustrates that an original 1980s Rolex Daytona watch that is unchanged from its original sale date can sell at auction for up to $40,000, while the same watch that does not contain 100% authentic and official Rolex parts won't even manage to get up to half of that amount.
Don't get us wrong, that is still a huge amount of money for a Frankenstein watch, but you need to be careful about how you market your timepiece when putting it up for sale. The last thing you want to do is get into a dispute about the authenticity of a watch with a customer who thinks they have been misled into purchasing a non-authentic watch.
It is a good idea to keep meticulous records of any repairs or alterations to any watch. Rolex repairers will only use Rolex parts but there may be occasions where they have to use something different from the original component because the original is no longer manufactured. Paperwork will confirm the repair history.
Where To Sell The Watch?
You have numerous options open to you as a way to sell your vintage watch. Whatever method you choose, be sure that you have chosen a reputable auction house, dealer, or online marketplace with verified buyers and sellers.
SellMeWatch.com has been buying and selling high-quality luxury watches for more than 25 years. It offers a simple process and has an excellent record of many, many satisfied customers. There's always a fair price to be found at Sell Me Watch.com.